Welcome to Our Financing Department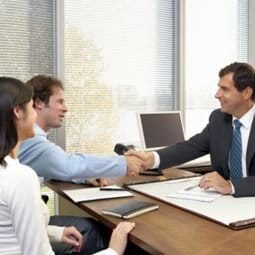 Let Farrow-Ward Ford Inc. Help You Finance Your Dream Car Today in Ripley, MS
You are ready to bring home your next vehicle, and the finance team at Farrow-Ward Ford Inc. is ready to help. Our goal is to make it possible to buy or lease the car, truck, or SUV that you need. Even if your credit is in rough shape, reach out to us to see what we can do for you.
Lease or Loan, Which is Right for You?
Leasing
Having choices gives you power. Our team here in Ripley will present you with all of the options that might fit into your life. A lease may be the right call if you are someone who does not drive more than average. On the one hand, you cannot make customizations to your vehicle, but you may have lower monthly payments and can be driving the latest model every few years if you stick with leasing.
Buying to Own
Many people find that a traditional auto loan is more their speed. Your credit plays a major role in terms of your loan. That said, we will do our best to figure out how you can bring home the Ford you need. We will factor in trade-ins, down payments, and monthly payments. A loan is the way to go if you are someone who likes to drive a vehicle for a decade or if you are someone who puts a lot of miles on your car every year.
Get in Touch with Us Today
Drivers around Ripley who are ready to get serious about bringing home a new or used vehicle are encouraged to fill out our online finance application. You can also stop by and get the process started in person. Either way, a member of our team will be available to answer your questions along the way.