Protect Your Ford Vehicle at Our Service Center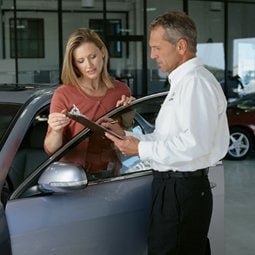 Ford has a vehicle for nearly every type of style and purpose. Whether you drive a Ford Escape Hybrid, F-150, or Explorer, it is a reliable vehicle built from durable materials. At Farrow-Ward Ford Inc. in Ripley, MS, we want to help you protect your investment, so we offer a comprehensive array of services for your vehicle. The following services are only a sampling of what we can offer you.
Essential Care
Essential maintenance may sound boring, but it is vitally important for any vehicle. Such routine visits are similar to your doctor's appointments. During regular service appointments, we examine the overall health of your car. Even if you're coming to us for a quick oil change, our expert technicians can spot minor issues before they require more extensive repair. Essential care services for your car, truck, or SUV focus on optimizing performance and safety on Corinth roads. These services include:
Tire rotation
Windshield wiper blade replacement
Battery testing
These services are all recommended by Ford and should be completed at specific mileage intervals near New Albany. If you'd like to know your vehicle's recommended maintenance schedule, you can look it up on the Ford website using your make, model, year, or vehicle identification number. Another option is to check your FordPass app for vehicle health and recommended maintenance information.
Comprehensive Options
When you bring your Ford to our service center, we offer you a comprehensive array of options. In addition to routine maintenance, we can perform more extensive services such as transmission fluid exchange, brake pad replacement, and wheel alignment. These services are necessary for maintenance due to normal wear and challenging Booneville-area weather conditions. We use only genuine Ford parts in our repairs.
Visit Farrow-Ward Ford Inc. to Learn More
If you would like to learn more about all our service center has to offer, we encourage you to visit our dealership or schedule an appointment online today. While you're at our dealership, you can explore our lineup of new Ford vehicles near Holly Springs. We look forward to working with you soon!